New Project Launched- E- Waste Collection
AIWC, a more than 90 years old National level NGO, has always remained ahead of the curve in delivering services to the society. On 30th of July 2020, amidst the chaos and confusion of COVID 19 pandemic, the team of new office bearers under the dynamic leadership of Smt Sheela Kakde took a historical step towards making our world greener andthe planet healthier,by setting an e- waste collection centre in collaboration with Hulladek, within the AIWC premises. The centre is open to public for a safe disposal of their e waste such as; old laptops, computers, and all sorts of old electronic gadgets etc. The centre is located at:
Sarojini house,
6, Bhagwan Dass Road
New Delhi- 110001
It will remain open for public to drop the e-waste from 10 am to 4pm from Monday to Thursday.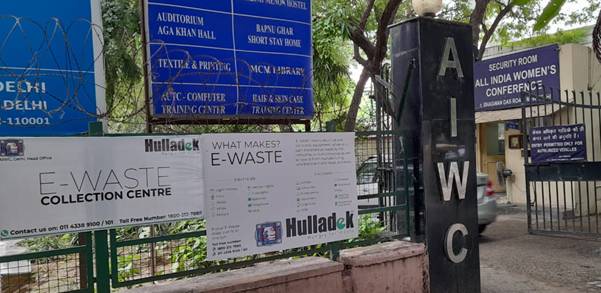 E-Waste Collection Centre at AIWC,6, Bhagwan Dass Road, New Delhi, in collaboration with Hulladek(Timings: Monday –Thursday, 10 am to 4pm)
'The entire planning and the opening of the centre happened at a very short notice of that of a week, and it could be possible due to the co-operation and diligence of the office staff,' said the AIWC President, Mrs Sheela Kakde.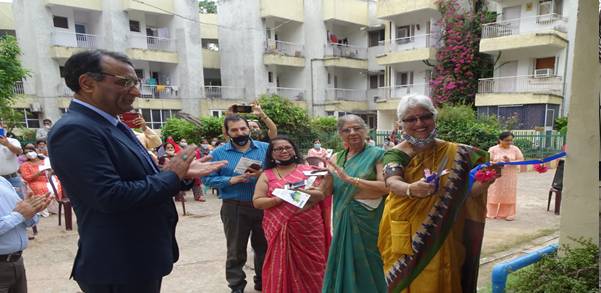 Inauguration of the first e-waste collection centre of Hulladekby AIWC President -Mrs Sheela Kakde ;SecyGen-Mrs Kuljit Kaur; Regional ManagerCanara Bank- Syndicate bank-Mr Sobti;at AIWC Campus, New Delhi on 30.7.2020.
Read More