GENDER INTO URBAN CLIMATE CHANGE INITIATIVES PROJECT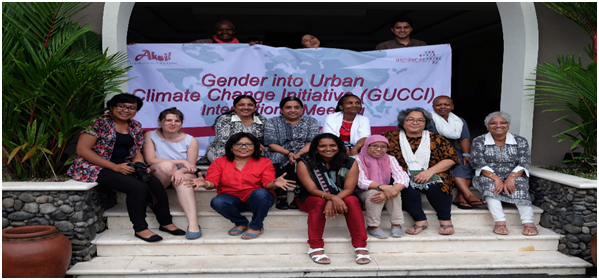 What is Climate Change?
Climate change, refers to the rise in average surface temperature on Earth. There is scientific consensus that anthropogenic activities such as the use of fossil fuels which releases carbon dioxide and other Greenhouse Gases into the air are prime reasons for the changing pattern in Earth's average climate variation. The gasses trappedon the surface of Earth can have a wide range of effect on ecosystems including rising sea levels due to melting of glaciers, severe weather events, drought, urban flooding etc. The international community has recognized the dangers of climate change and at the 2015 United Nations Climate Change Conference held in Paris, there were 194 signatories and 117 parties to ratify the Paris Treaty agreeing to reduce the Greenhouse Gases emission. Indian government is committed to address the climate challenge through the 8 missions established under the National Action Plan initiated in 2008. All the States and Union Territories have also been directed to prepare the State Action plan to combat the local climate issues.